I haven't written for the magazine for some time. However, as we were heading to Mid Ohio Sports Car Course a couple of weeks ago for our favorite event of the season AMA VINTAGE MOTORCYCLE DAYS, I was reminded of the days when I was a monthly contributor.
This all started years ago when our son and his friends raced road course regularly. Our home track was Nelson Ledges Road Course and there was the yearly stint at Mid Ohio for vintage weekend.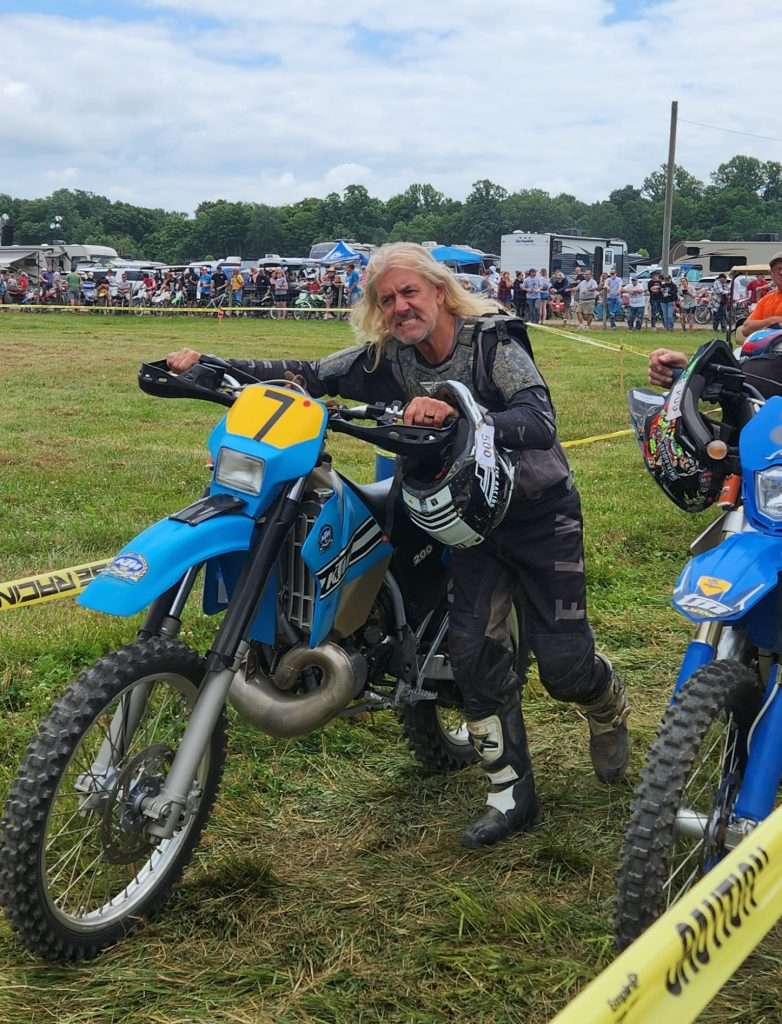 My husband Art and I were home base for many.  And here we were years removed from regular race weekends and our racing family still came to the Kennedy compound to visit for conversation, reminiscing, food and drink. We are cheer leaders to those that still compete.  Nothing better than watching those we know dragging a knee from our perch in the Keyhole of Mid Ohio.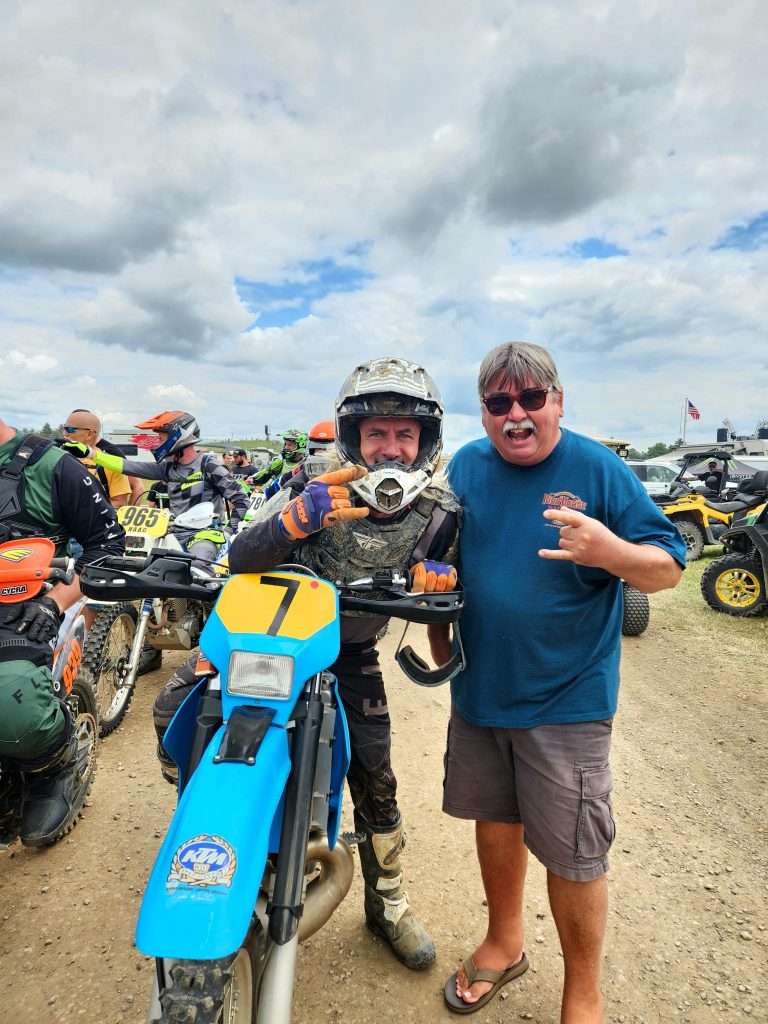 But as I have said repeatedly over the years there is so much to see and do at this event. The action is constant. From the #1 motorcycle swap meet in the country to the never ending racing at different sections of the complex.
Hare Scrambles were Friday and we were there to see Cleveland's own Billy Morris formerly of Warrant and his son Penton compete.  Penton took a second place on a 65cc bike in the Modern Vintage Class    9-11 years old. The race was 30 minutes and these kids are awesome to watch.  Literally over the river and through the woods, it is a tough track with various obstacles and plenty of challenges.  Billy also finished second in Modern Vintage 40+ A on a KTM 200.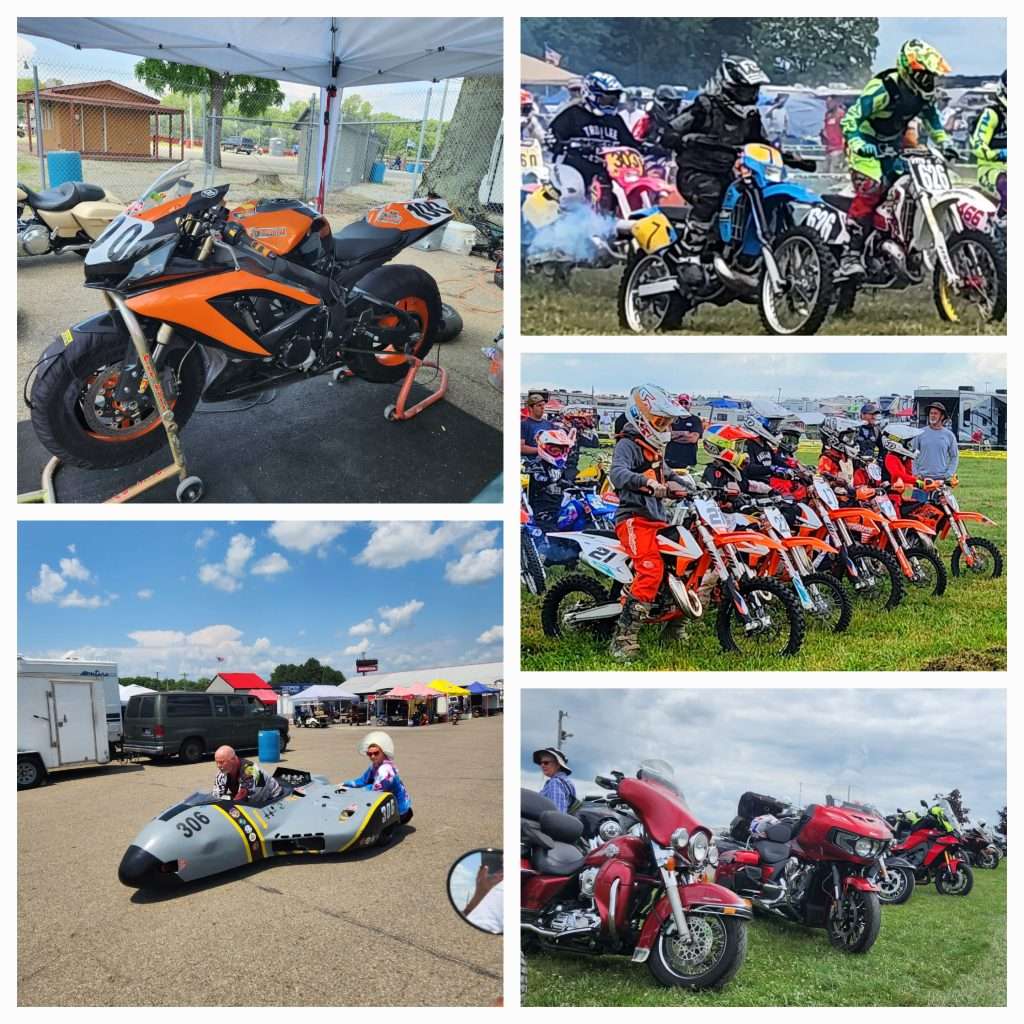 Motocross and Road Race competition was throughout the day both Saturday and Sunday with flat track at the Ashland County Fairgrounds Saturday evening. The Wall of Death is also a daily attraction over the weekend.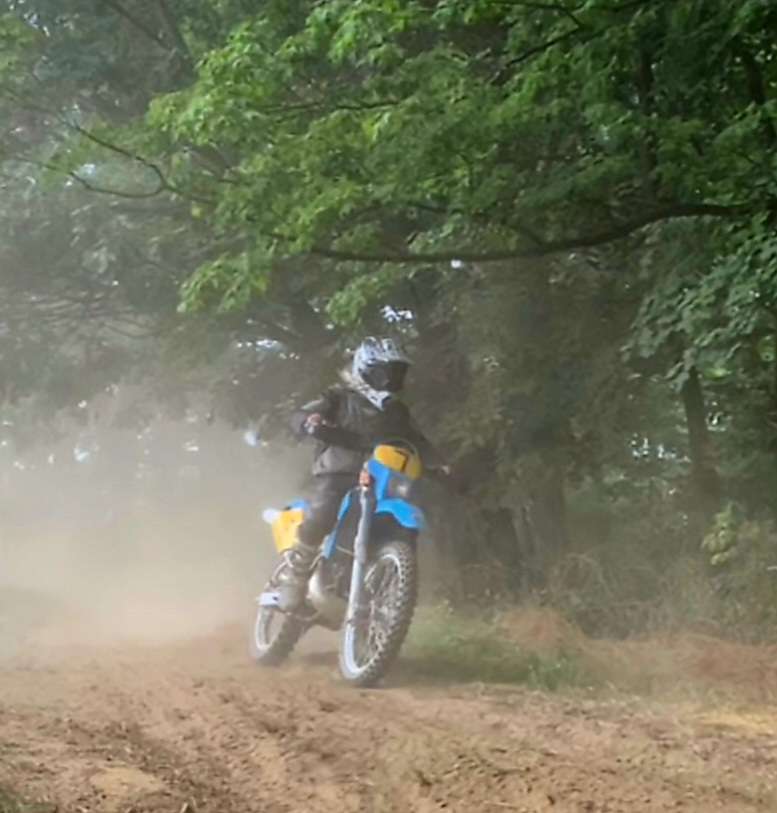 Over the years I have urged readers to come on out. There is literally something for everyone and worth a ride out to experience this event in our own backyard. It's not a Harley event, it's not a sport bike event, it's not a dirt bike event. IT IS a rider's event.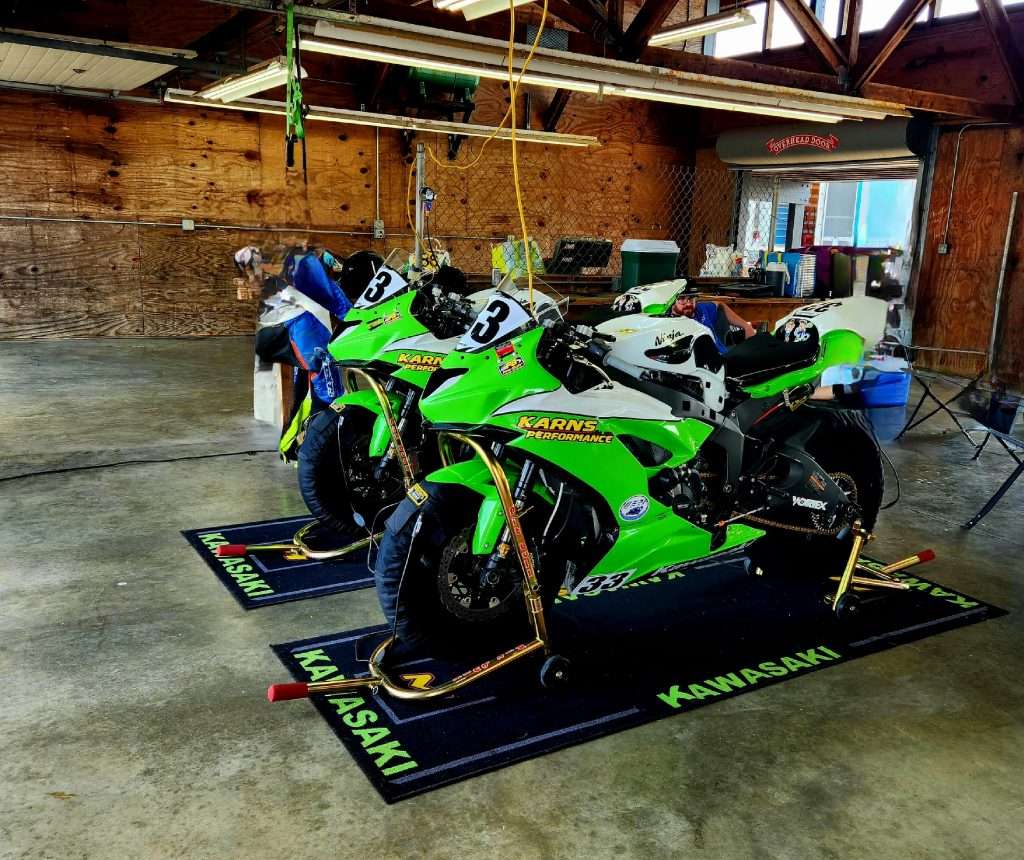 Unfortunately, I was again recently reminded that there is a contingent or riders out there that don't believe it is a bike if it does not have an HD on it. While my husband still has a Harley and I still have my Honda Shadow, we use our Yamaha Zuma 125 more often than not. In retirement the scooter fits easily on the back of the motorhome and is our wheels on any given weekend. We are still riders albeit a smaller ride.
Always keep in mind riding is about the community and you will not find a larger community of riders and racers than at AMA Vintage Motorcycle Days.
As always, ride safe – Denise Kennedy