Iron & Ink Dayton Tattoo Party | The Villa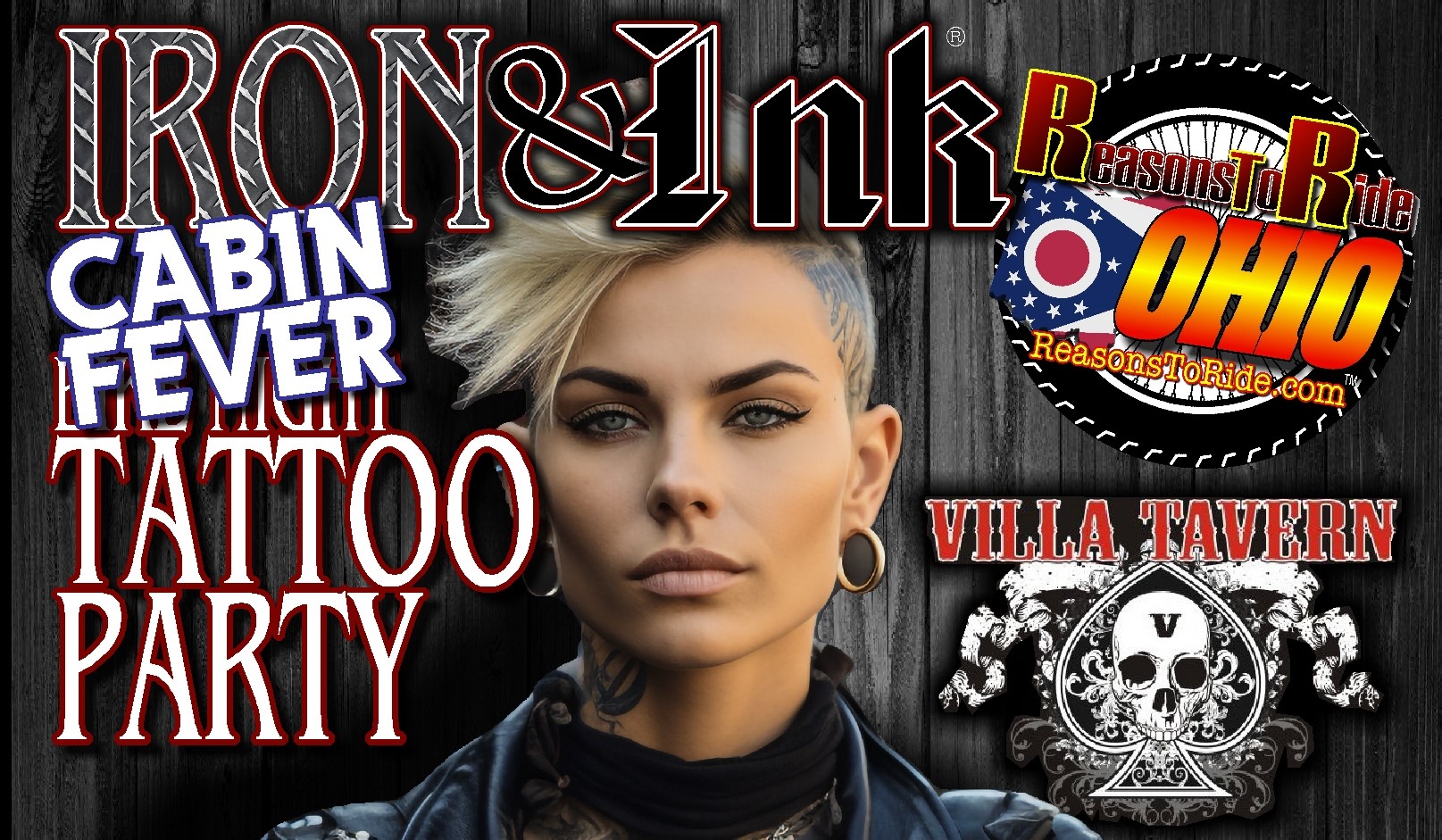 Iron & Ink Dayton Tattoo Party | The Villa
7
7 people viewed this event.
IRON & INK CELEBRATION! Come SHOW OFF YOUR INK! Fun, INFORMAL event!
REGISTER IN ADVANCE TO SHOW OFF YOUR INK – AND GET A FREE IRON & INK T-SHIRT!!
Trophies are awarded across multiple categories and additional prizes to be awarded including possibly "Certificates for FREE INK!" H-D GC's and MORE!
Recognition and Prizes for both Canvas and Artists!
Reasons to Ride and Iron & Ink are hosting a series of Tattoo Contests like no other – offering prizes for both those exhibiting their ink and the artists who did the work!
Additionally, the contests feature an interactive format, that allows folks to see the work being showcased up-close. Participants and guests get to vote on their favorite work and possibly interact a little – allowing a much more fun and informal event. Prizes vary from show to show, but all winners receive placards and are showcased in the magazine.
Photographers will also be on-site from Iron & Ink The Magazine and Reasons To Ride to photograph some of the work shown and showcase it in both the magazines and online with full recognition of both the exhibitor and the artist / shop. This is not only a great opportunity to show off your work a little – but also to help support your artist.
Due to the public aspect of the show, we ask that participants limit the tattoos that they exhibit to those easily shown without revealing too much.
Please NOTE – we will also be photographing motorcycles with both men and women participating in the contest for upcoming IRON & INK features. This is a great chance to show off ink, bikes – and get some exposure for your shops as well!!
Local tattoo shops are encouraged to participate in the shows and invite their customers out to showcase the work being done by their artists. Special recognition and prizes are awarded to shops having more than 4 customers and at least 1 artist on hand for the contest. Shops should register in advance by emailing –
Info@ReasonsToRide.com