FREEDOM BIKE SHOW NEW SHOW!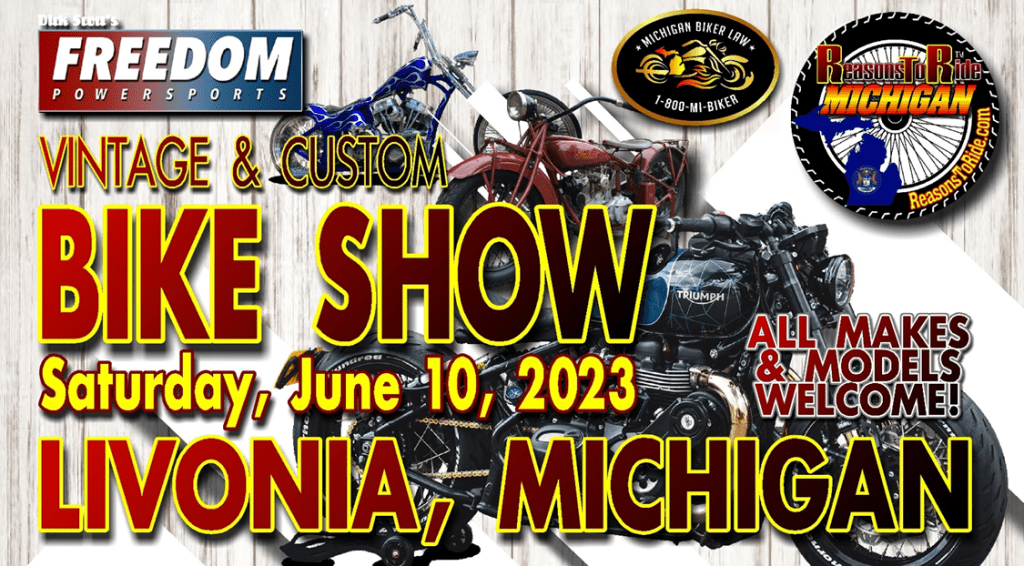 Dick Scott's Freedom Powersports, Livonia Michigan – Saturday, June 10th
Like all RtR Shows, all makes and models are invited – but this show has special categories to reflect the fact that it's being hosted at a Triumph dealership. Special vintage categories – including European, Asian, and North American Motorcycles will be offered, as well as a special invitation for those having "old school" chopped Triumph's! The Triumph Demo Truck will be on site for exhibitors and guests to check out during the show. RtR photographers will also be on site, shooting for potential magazine features and to showcase the bikes being shown.