How to Host a Poker Run: Part 3 Sponsorships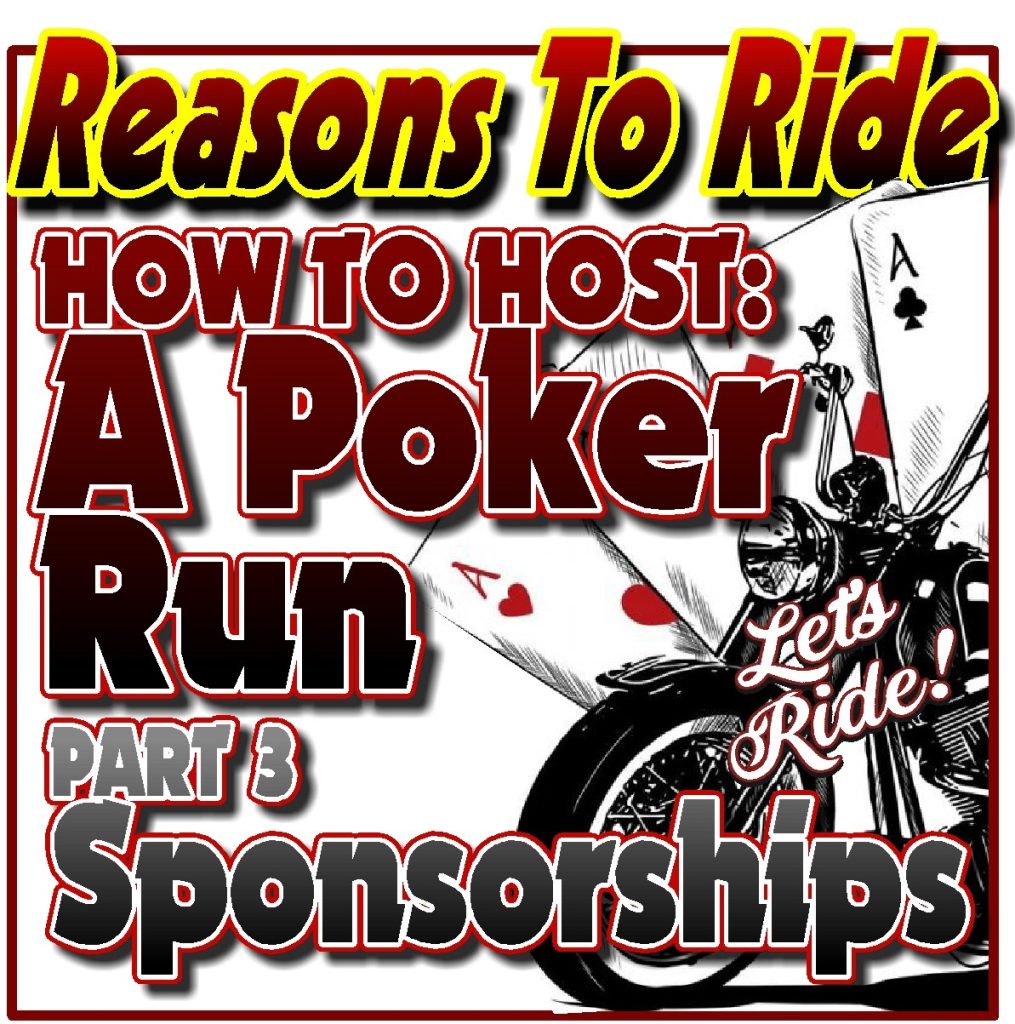 When folks approach us for help with their Poker Runs or motorcycle events, the number one area of concern is almost always "Sponsorships". Easily 7 out of 10 requests center around folks needing help with arranging sponsors and raising funds for their ride. And 90% of the time, folks are always making the same mistake.
And that is understanding the simple fact –
"Your cause alone is NOT justification for sponsors to open their checkbook."
This doesn't imply that 90% of business owners and operators are cold hearted, insensitive folks. It's simply the reality of doing business – and staying in business.
Especially these days, most business owners can't simply fund every worthwhile cause that comes through their door.  Business operators have an obligation to look out for their own interests – and remain in business.  Many local businesses, especially these days, are facing a myriad of challenges and in many cases – increased costs.  In most cases, they need to consider what business benefits your sponsorship offers them REGARDLESS of the cause.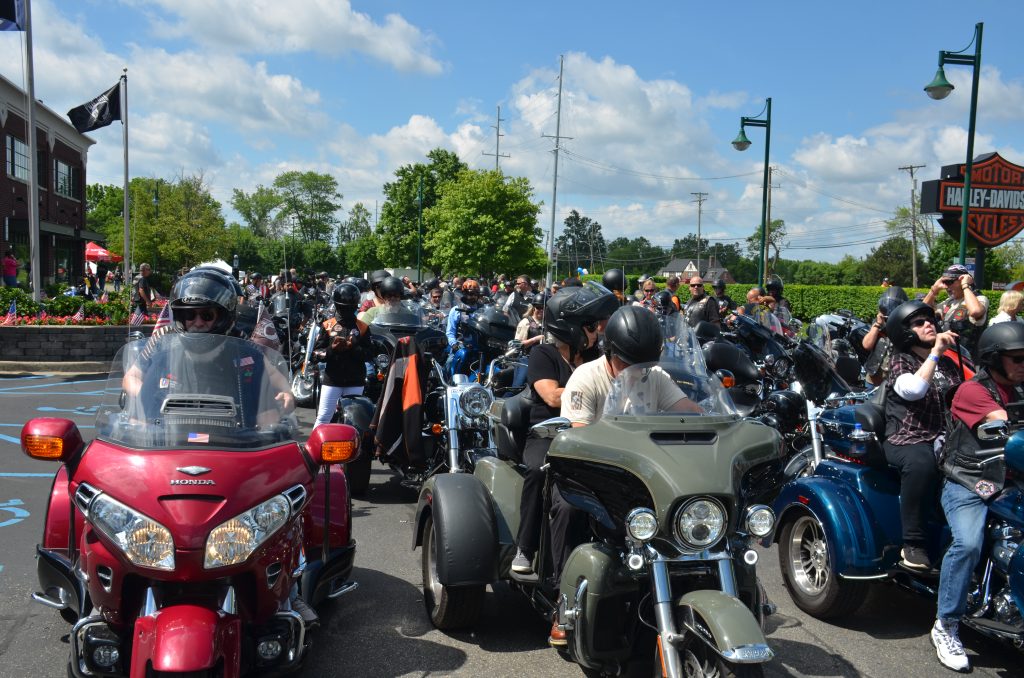 For a simply raffle donation or smaller donation, sure – the cause alone may justify some contributions, especially if it's a well-known charity or cause.  Veterans causes, children's charities, cancer – anything that impacts a lot of people – will prompt some support.  In many cases, they may donate simply because they like you and appreciate anyone making an effort to help others.  But if you are looking for significant sponsorships, you need to come in the door with supporting arguments as to why they should invest in your ride.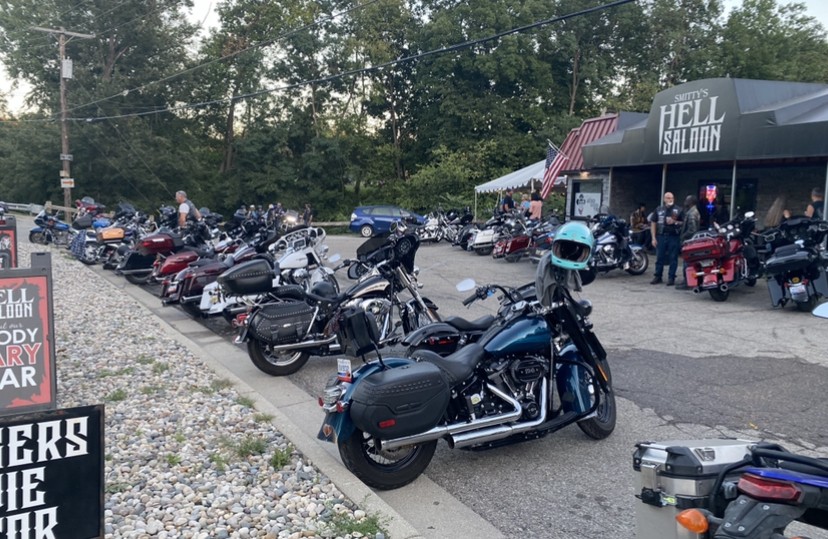 Legitimate reasons include –
Traffic – How many people can the business expect to come through their door as either a sponsor or Ride Stop. Will this traffic generate off-setting income?
Branding / Positive Exposure – Does your Ride / Event offer the business a chance to positively showcase themselves within the community or cause folks to associate them with a strong brand or identifiable cause. How is this conveyed to the public or even ride participants?
Direct Return – Offer an immediate return on their investment in the form of tickets / passes for the ride and after event for them to distribute to customers.
"Stop into ABC Harley-Davidson™ and PRE-REGISTER for the ride, and ABC will cover the cost of the ride!"
How do you MONETIZE the value of your Sponsorships?
Make them a Stop. The easiest and most prominent means of offering value to a sponsor is by making them a RIDE STOP, and for your strongest sponsors – making them a starting or ending point. If possible, ALL of your Ride Stops should be sponsors.
Allow them to market directly to your participants / supporters. Allow your sponsors the chance to deliver their message / invitation directly to your participants and supporters. This might include:
Setting up a booth at the event.
Delivering a presentation to your organizations at a meeting before or after the event.
Insert a flyer or coupon into a "swag" bag or distributing them to participants directly at check-in.
Create a Program or Ride Card that features the sponsors and their message.
Collect lead / contact information through registration or door raffles (w/ email addresses). Make sure you let participants know that you will be sharing their information with sponsors.
Put them on ride t-shirts or banners at the event.
What to ask for / How to present?
Prepare a simply one sheet that outlines what it is you're proposing. Keep it simple.
It should cover the basics –
When / Where / Why? – When and where is the Ride and what's it supporting.
Who? – Who are you? Is there an organization behind the event, is it a certified 501c3 charity?
How? – How are you getting the message out. What's your plan?
"We will be promoting the ride through Reasons To Ride Magazine, a regional motorcycle magazine reaching over 300,000 riders across the Midwest. They offer both a print magazine and online promotion through digital editions and social media. In addition, we will be distributing over 500 handbills and posting flyers at over 50 locations throughout the area."
What? – What is it that you're asking for? In most cases, we recommend a basic three tier structure for Sponsorships. Make it simple and easy to convey so that anyone in your group can easily present.
Presenting Sponsorship – should include them on everything, maybe even the "name" of the ride.  For example, "The Michigan Biker Law Ride for Veterans".   Don't be afraid to make this worth a lot and possibly even include multi-year options.  A commitment to a long term relationship and recognizing the value of it – will be appealing to most sponsors, especially if you're asking for a significant investment.  Always, though, allow them the option of excusing themselves (well in advance of next year's event) if they are not happy or don't see the value in the event.  Essentially you are giving them the FIRST OPTION for the next year, however they must exercise it right away.  This is a great excuse for getting them to commit early.  These should ALWAYS be exclusive in terms of their market and direct competitors, not only in terms of the Presenting Sponsorships – but ALL sponsorships and on-site at the event.  The value of the Presenting Sponsorship depends entirely on the size of the Ride / Event and the amount of advance promotion / exposure you have.  If you're running ads in magazines (such as Reason to Ride!) and circulating flyers / posters throughout the area – it's reasonable to ask for at least $1,000 – $5,000 for established rides.  If you're doing more expensive promotions – such as full page ads or ads for months in advance, maybe radio or billboards – you must justify $5-10,000 for bigger rides and events.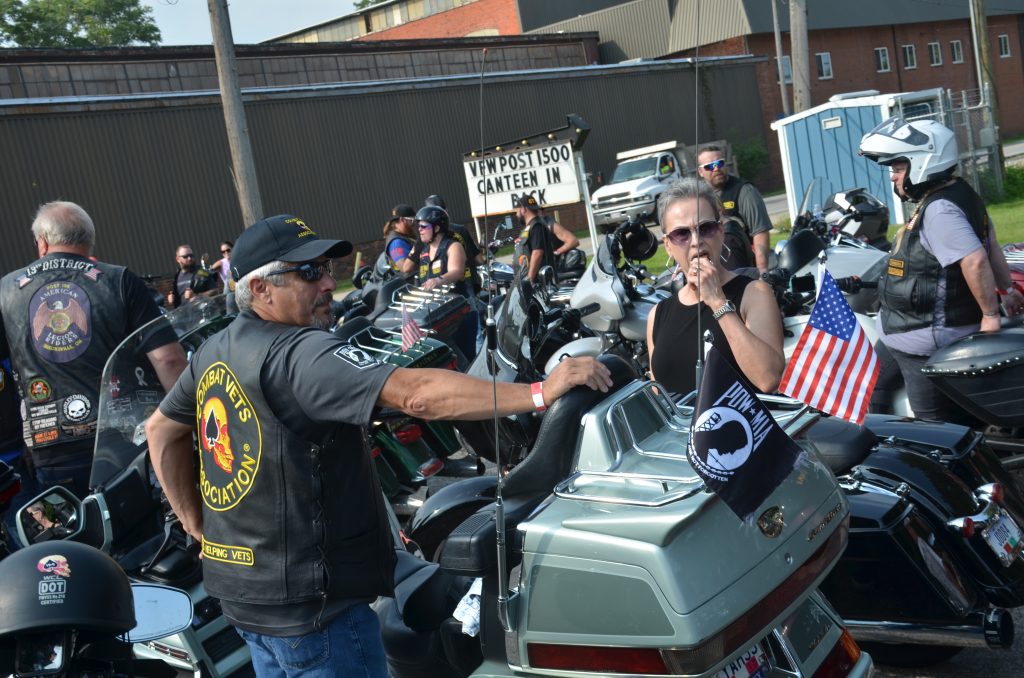 The key here is to remember – you'll RARELY (if ever) get it if you don't ASK.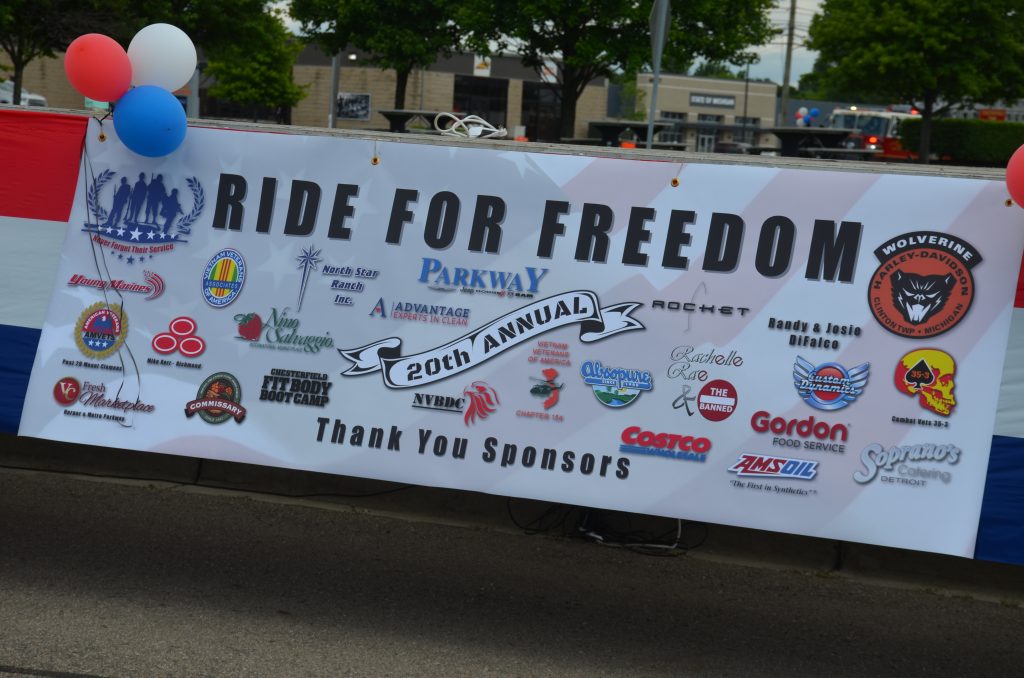 Supporting Sponsors – Allow for multiple Supporting Sponsorships and maybe include them on on-site and online materials, but not to the extent or scale as the Presenting Sponsorships. These could be half as much or maybe even less than the Presenting Sponsorships. In most cases, these might be $500 – $1,000 in cost.
Community Supporters – This is the basic level of sponsorship and should allow any business that wants to support the "cause" to donate and get recognized without a huge investment.  Maybe recognize them as part of a list on a banner, program, and online.  NOT on ride posters, flyers, or prominent signage.  In most cases, these sponsorships are $100 or so.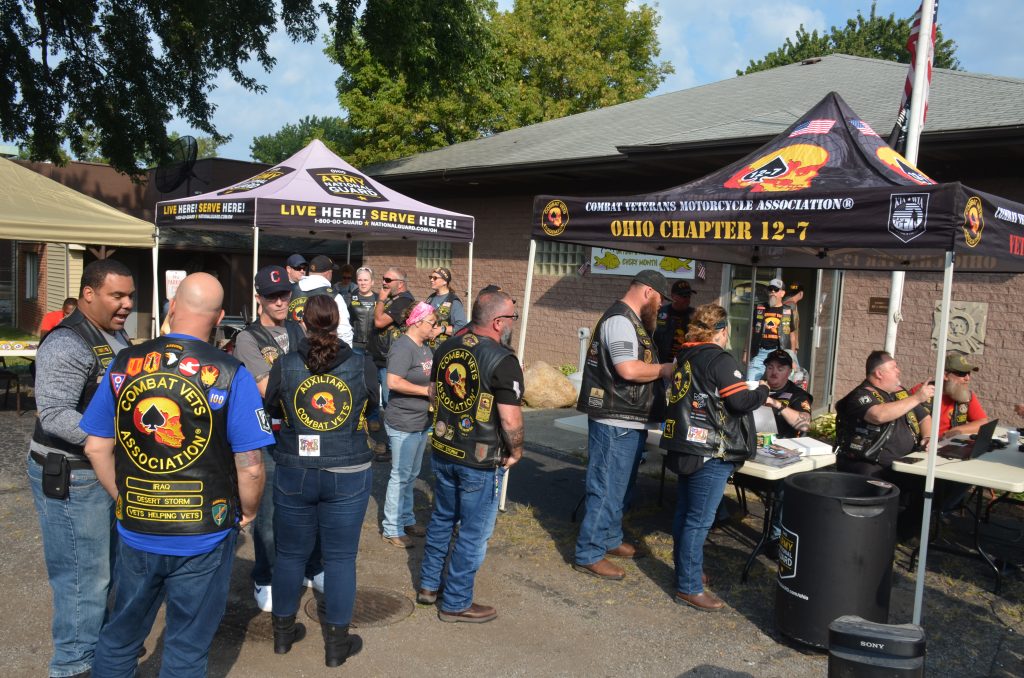 The First Steps.
First off, identify potential sponsors within the community. Working with your board and volunteers, create a spreadsheet of prospects. Make it the theme of a meeting and brainstorm as a group. Take note of known contacts and relationships that your group may have with the prospective sponsors. Identify specific people to approach each sponsor. Assign a team, whenever possible.
Make sure you cover, the usuals and even a few reaches –
Motorcycle Dealerships (Potential Starting / Ending Spots)
Bars / Restaurants (Potential Ride Stops)
VFW's / Legion Halls (Potential Starting / Ending Spots)
Tattoo Shops
Retail Shops
Car Dealerships
Insurance Agencies
Law Firms
Banks
Bail Bond Companies
Smoke Shops
Make first, informal approach in late September / October – tail end of riding season while the value of the motorcycle community is still front and center in their mind. Some companies do their budgets in the Fall and that's the time to get in your request. In some cases, it's easier to get $5,000 in the Fall than $50 in the Spring. However, don't be surprised or put-off when they ask you to come back in January or February. The process varies greatly with different companies and organizations.
Of course, those making the approach should be credible and effectively represent the ride, event, and the cause it supports. You are essentially asking these folks to invest in YOU and trusting that you will help others with their money. Don't underestimate this. Along these lines, NEVER drink while making a presentation, even while at a bar. Nothing is gained by it – and you risk having them question your reliability and potential risk to investing in you and your ride.
Track the approaches and status of each of prospect on your spreadsheet.
During the Event.
Make sure that you make your sponsors part of the program on ride day.
Invite them to set-up or participate in the Ride. Give them a number of "passes" or invites for them to use or hand-out to customers, friends, or family.
Frequently announce / recognize sponsors throughout the entire event. It's worth having a DJ / MC for this alone if necessary.
Hang banner(s) recognizing sponsors prominently at both check-in and at any after-ride festivities.
Take photos that include the sponsor (their business, their logo, their people..) whenever possible. Make it clear that they are part of the ride / event.
Make sure that you save any programs (mentioning sponsors) or signage. You'll want these for follow up with sponsors and your lead-up for next year's ride / event.
After the Ride.
When it comes to your sponsors – it's ESSENTIAL that you follow up with them after the event unless you're not planning on hosting the ride / event or seeing them ever again.
Drop-off or send them a copy of any programs / signage from the ride that includes them.
Drop-off or send them a personalized letter or plaque that recognizes them for their support. Wall plaques are GREAT – because it not only gives them something to mount on the wall and show off (giving them additional exposure) but it also promotes your event to potential riders and sponsors. "Hey, I'd like one of those on my wall!"
Recognize them with a post on social media, tagging them if possible. Include photos of the event that include their business, their logo, or their people. Whenever possible, include a photo of the principles with you or at the event.
That's a brief summary of some recommendations and ideas that you might consider. Of course, things vary widely based upon the specific ride / event and your cause. First year events should take a very different approach – seeking high visibility sponsors more as partners to give credibility and exposure to your ride. Well established, larger rides can certainly kick things up a lot.
The key points remain the same, though, for all rides.
For more information and assistance with promoting your ride or upcoming event, you can of course contact us directly.  That's pretty much what we do.  We also have bundled packages that include everything – print and digital ads, flyers, banners, and even help distributing it all – at amazingly reasonable rates.  We can also discount things and offer additional services such as designing flyers in exchange for sponsorship recognition.  We can help each other – as promotional partners.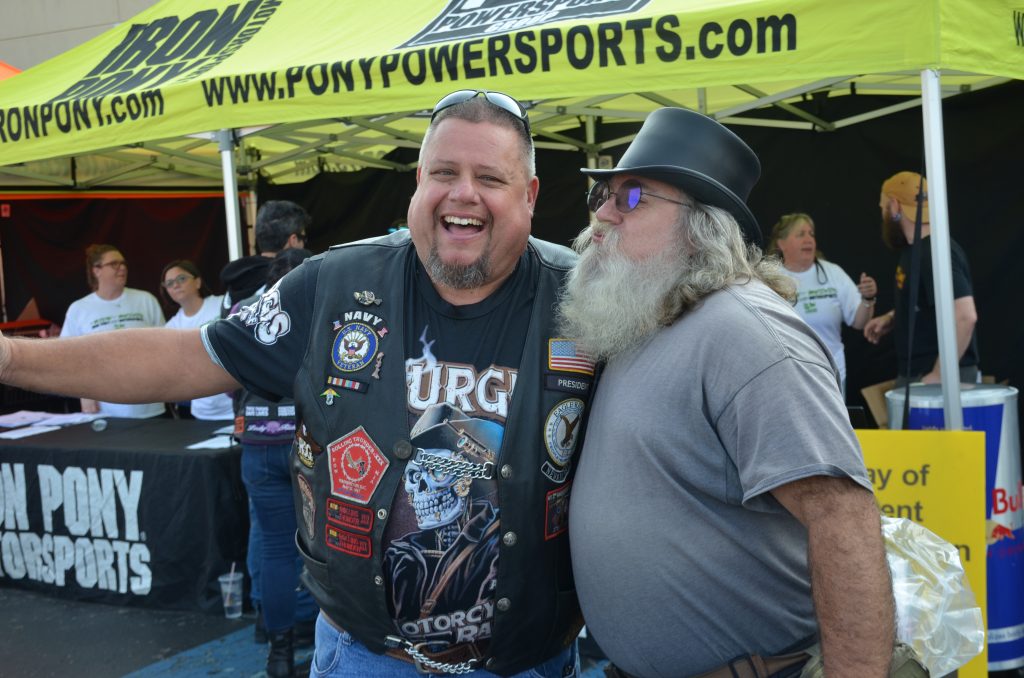 That's pretty much our business. For more information, email us at Info@ReasonsToRide.com