POKER RUN 101: PART 2 RUN STOPS and HOST SPONSORS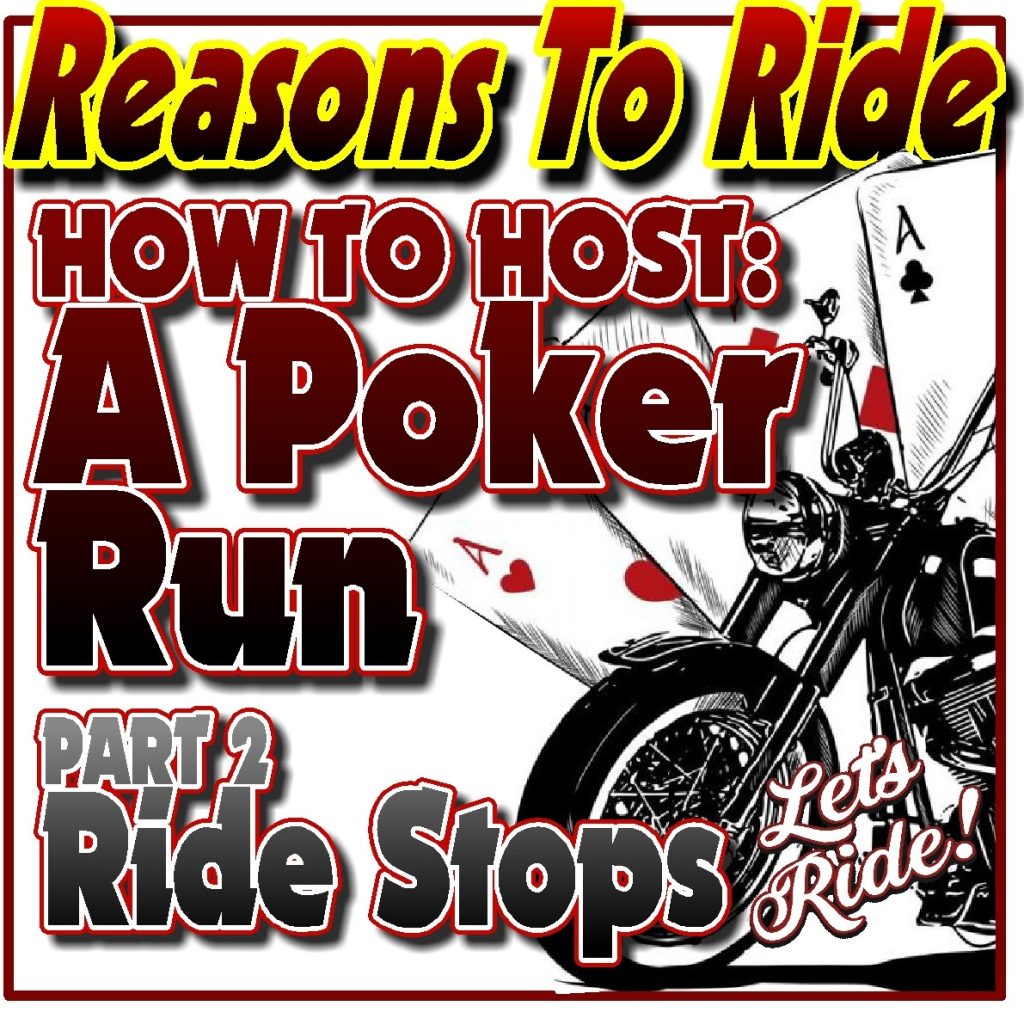 Obviously one of the most critical aspects of hosting a Poker Run is determining the route and stops of the actual run. Unfortunately, though, the critical considerations are not always so obvious. The overall success of the event though, is impacted dramatically by your choice of stops and the experiences of your riders at them.
If you are organizing this event for a charity or other group that doesn't necessarily have an interest in a particular location, you should assign the starting and ending locations to those sponsors / supporters that have contributed the most and have the means of properly meeting the needs of your event. The starting and ending points have the most promotional value, although it's worth noting that if you're doing a bar run that's starting at 10 or 11am – the starting point may not serve up as much beer as those later stops.
We will talk about sponsors more next month, but obviously they are a consideration in determining a route. Without a doubt, all your stops should be sponsors and your primary sponsors should be stops – if at all possible. As you begin planning your route, you should start by identifying the sponsors and their locations. You should also consider the practicality of bringing the ride through the locations and their appeal to your riders as stops.
When determining your route, you first need to identify your starting and ending point, and then you fill in the points in between. You ideally need at least five stops, but you can adjust that by giving multiple cards or skipping cards at the start of the run. (There are a lot of considerations to the handling of the cards – which we will discuss in another segment. Suffice it to say, though, that we are not necessarily always fans of simply having riders draw cards at each stop along the way.) Your route should be between 50-100 miles and most riders prefer to avoid highways. The route should not involve areas of heavy traffic, if possible, but there should be sufficient gas stations and other stops along the way for riders if need be.
Your starting and ending points are the most high-profile stops. Both points should have enough space for parking the bikes as well as any cages driven by others frequenting the location, your own staff, and other various vehicles. You can have smaller stops along the way as not everyone will be hitting them at the same time, but you need to assume that everyone (and then some) will be at the start and finish of the ride at the same time.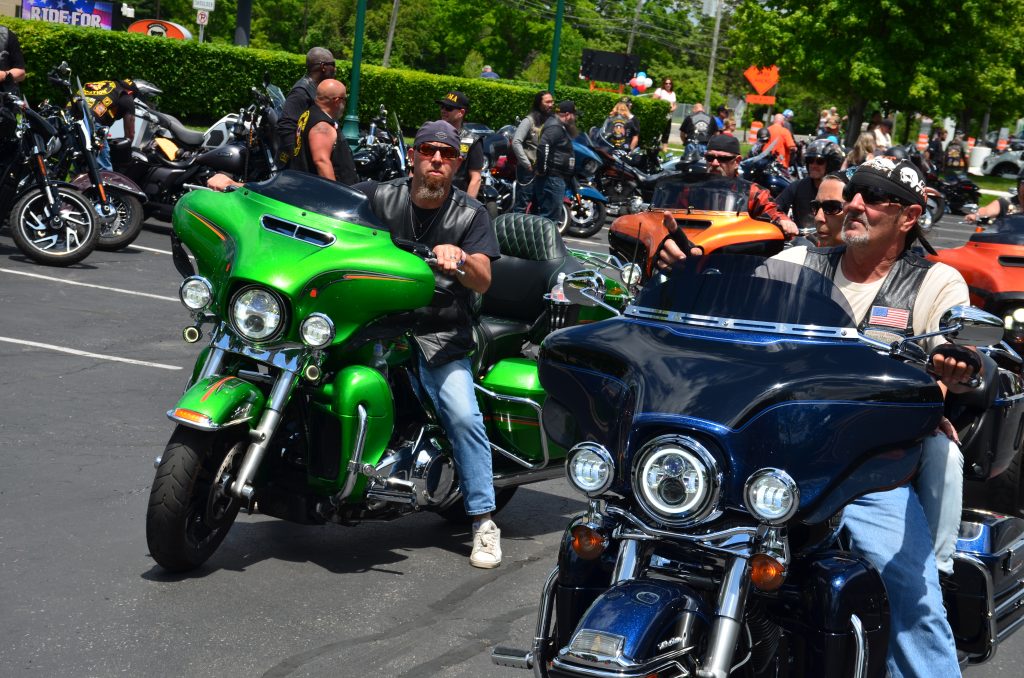 Generally, your starting point has less requirements then the ending point. You will need to make certain that there are accessible restrooms for those preparing to ride off. You will also need space, tables, etc. for registration and breakfast if you are serving it.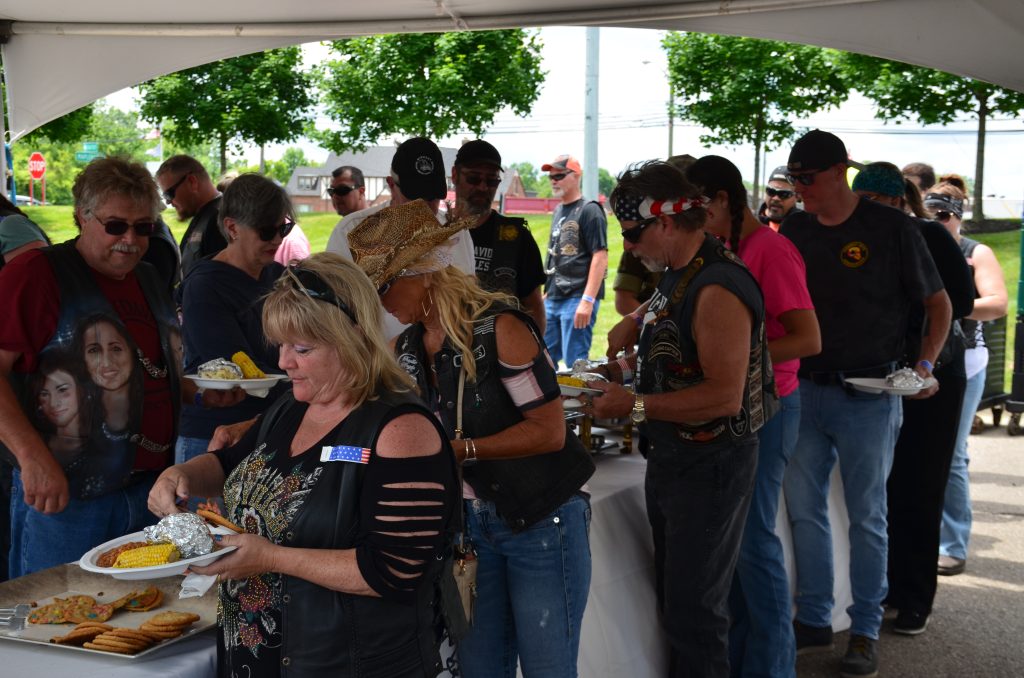 The ending point is a little more critical, as most events plan around some sort of social activity at the conclusion of the run. DJ's, bands, pig roasts, dinners, etc.. are all great ways to conclude a ride event – but you will need to make certain that your final destination can accommodate all of your riders, volunteers, and folks that may just wish to show up for the party.
If you are hosting the Poker Run at a bar, restaurant, or other location that seeks to benefit from the business or traffic – don't dismiss the possibility of using a different starting point. The ending point is where most of the revenue is at and has the most potential for keeping riders the longest, so if you're the event planner – you want to keep that one. The starting point, though, is really a great opportunity to tie in a local dealership, a popular or highly visible destination (such as a state park or local landmark), or a key sponsor. I would make certain, though, that the alternative starting point brings something to the table. If they don't – just have everyone leave your place and then come back.
For example, I've worked on a number of poker runs where they had local service shops as sponsors. A bike shop may or may not be a suitable poker run stop, it all depends on the specifics of the location and what they have to offer your riders. I'm a big believer that any poker run stop should have something of interest to those participating. Stops certainly don't have to all be bars or restaurants; parks and cool riding destinations are ideal poker run stops. It also works nicely for both riders and the other stops, if they are not expected to spend a lot of time at every location. However, I don't think you should simply route all your riders through a stop where they simply get off their bike, get their card stamped, and then ride on. The ride should be fun and interesting, not just a race around town.
One of our favorite riding destinations (and surely a strong supporter of our magazines as well) is Bear's Vintage Metal Works in Ravenna, Ohio. They not only have a cool retail shop, but they have a vintage Harley themed museum as well. Lots of stuff to see and a cool poker run stop.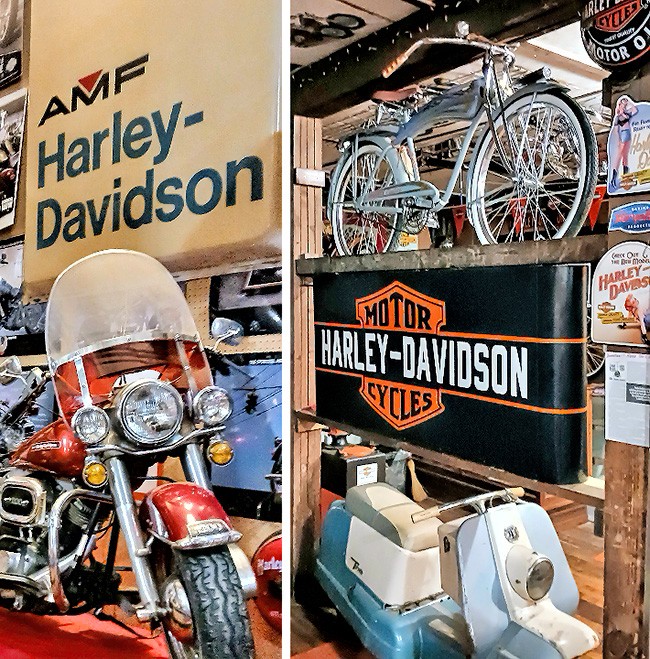 You can always add some excitement to just about any stop – the key is to make it interesting but practical. For instance, a really great shot special or giving away free alcohol at a stop – doesn't necessarily make a lot of sense. For a variety of legal, liability, and logistical reasons – that doesn't make sense for a stop on the run, nor does inviting riders to oil wrestle at a stop (don't laugh, I've seen it). Needless to say, the folks that "lubed up" and or wrestled at stop #2 – may not make it through to the final stop.
However, a bike wash is a fun thing that can be held just about anywhere and doesn't necessarily involve getting riders wet. But it might not work well with a lot of riders coming through in a short period of time. A service shop might also offer free dyno runs as folks come through. Obviously, they can't run everyone through – but the shop could offer certificates for others to come back. This is a GREAT way to showcase the shop and get riders back in.
"A lot of ride organizers have found us to be a GREAT starting point for their rides, because riders can easily grab little things that they might have forgotten or simply need for the ride – such as gloves, sun glasses, hair wraps, or maybe even chaps or a good leather jacket. We can make sure everyone is ready. We can also set up coffee and donuts – or help arrange food trucks for later stops," commented Elizabeth Russom, owner of AM Leather in Romulus MI.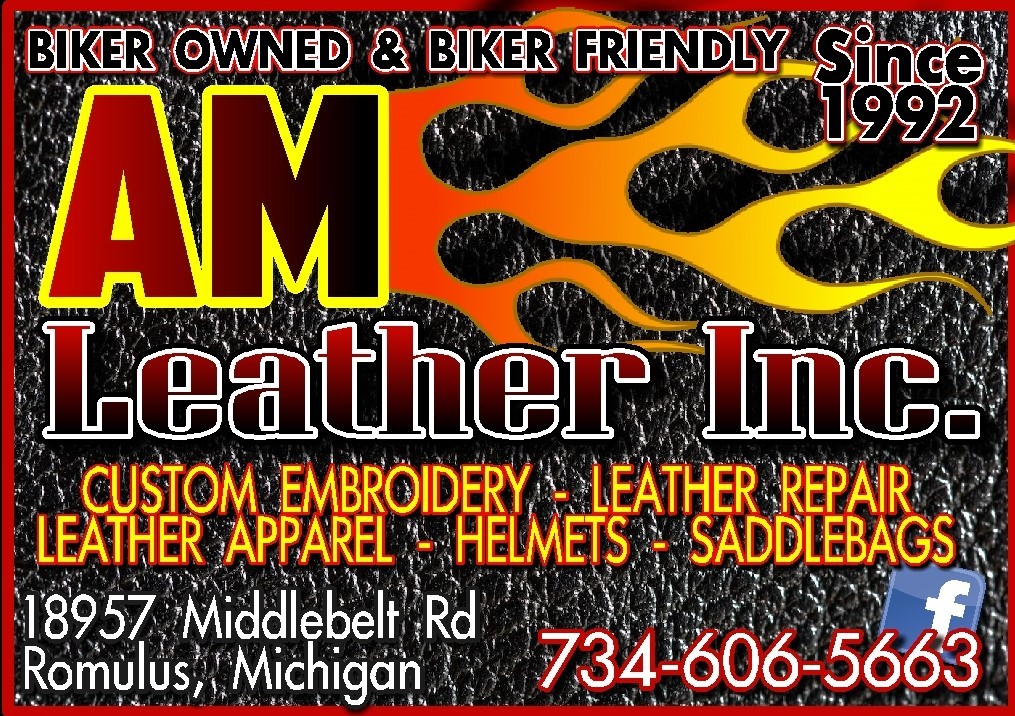 When you identify potential locations, it's important to meet with the venue as soon as possible. You need to let them know what you are doing and what your expectations are of them. You will need to confirm that the date is available and that they are interested in having you come by.
Assumptions are rarely a good idea when it comes to planning an event. NEVER assume anything when it comes to your stops. Starting from the simple question of whether they want you there and if they will support your event. If it's a good location and potential partner but not necessarily already involved, you should go into sales mode. Sell them on your event. Sell them on your cause and sell them on you as an event organizer. Go over every detail with them and make sure that they realize that you are running a well-executed event.
As a motorcycle promoter and through my involvement with the magazines, I've worked with hundreds of different venues in regard to hosting events and rides. I've heard countless horror stories about poorly planned events – but I am still amazed at how often people tell me about groups simply showing up unannounced at a location on an "organized" ride.
Things to Note regarding Stop Logistics:
Avoid cross traffic stops whenever possible.
Advise local municipalities / law enforcement of each stop and your overall route. (More to follow on this.)
Each checkpoint should have some means of communicating with the event chair and other stops in case of questions or emergency.
Confirm that adequate restroom facilities are available at each location (port-a-potties if needed).
Have one designated contact at each location and make certain that they are on-site for the event.
Confirm that supplies and all necessary materials are prepared for each stop and on site, the day before or morning of.
The route and all stops should be pre-ridden at least 3 times, including at least one ride through the day before or morning of the event.
Have signage for riders to see from the street – confirming the stop. (We can help with this – RTR)
Have someone in the lot to direct bikes to where they should park if it's not obvious, especially on larger rides.
"We get groups coming through all the time, and I just wish they would call ahead and let us know!" commented Bear, from Bear's in Ravenna. "The most frustrating thing is when a run comes through on a day we aren't even open!"
Starting with the initial notification and a thought-out plan, a venue will appreciate and respect your event much more if you take the proper steps to work with them. A popular biker bar or riding destination may get approached by dozens of new groups every year asking them to host a stop. If you start off on the right foot, you will find that these venues can become more than simple stops – they can become partners.
Tony Allison, owner of The Villa in Huber Heights, OH welcomes all riders – but he can really roll out the red carpet for rides that help promote his popular biker stop. "We can do a lot of things, especially with our outdoor bar. If they make us the ending stop and have the riders – I'll roast a pig or put something out there for them."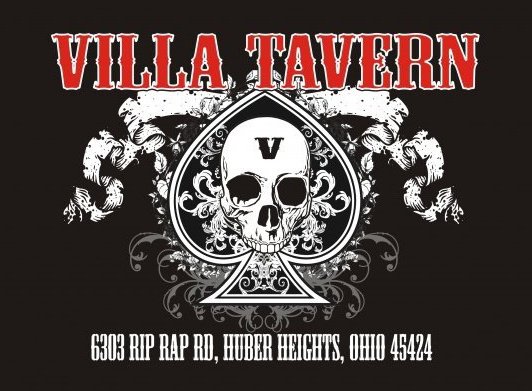 As an event organizer, you need to recognize that this is business for most of the locations. Regardless of your cause or how passionate you are – it has to make sense for the owner of the bar or restaurant. Despite all the "scary biker" stereotypes you hear, the word is out, and people have realized that bikers have big hearts. We will actively support many causes and help out when we can, so virtually every charity under the sun has some sort of riding event. Local charities, needy families, and even major international organizations such as the Red Cross all come knocking on the door of popular biker hang outs asking for support or to host a ride. In a past life, I ran several popular restaurant / bars and I couldn't even keep track of the number of people that came by asking for support.
If you recognize this going in and take a proactive sales approach to your event, you will be much more successful. Here are some tips to pitching your event to a stop:
Call ahead and schedule a convenient time to stop by and present your event.
Don't simply show up and expect them to stop what they are doing.
Don't ever stop by a restaurant or bar during their peak hours and ask to speak with a manager or owner. (It's disrespectful and even if they say it's ok – it's not.)
Have an organized, thought out presentation prepared. This could include a list of other sponsors, pictures from last year's event, and a simple sheet outlining the event (a mock-up / preview of the event flyer works great!)
Have a detailed plan on how you will market / promote your ride.
Clearly present your expectations and what you would like their contribution to be. Spell it out with several options in terms of participation.
If you take a realistic, practical approach with these suggestions – you should set yourself apart from everyone else that is asking for assistance or wanting to bring their ride through.
So, what is fair to expect in return for being a stop? At the absolute minimum, a location should commit to being open and properly staffed for your event. They should also commit to assisting with the promotion of the event – hanging posters and handing out flyers and not gauging your riders.
"You need to make sure that your stops don't jack up their prices as your riders come through. Even if they raise the prices by just .50 or $1 – it's a slap in the face to your event and the riders coming through. But you would be amazed at how often it happens…" according to one regional ride host.
An involved bar or restaurant should also consider some sort of food special for riders – or simply putting out something complimentary. In many cases, having hot dogs and chili is a great option. It's quick, easy, and very popular. If a bar or restaurant has a hundred riders coming through – they don't want to get bogged down with a bunch of menu orders. And riders don't want to get stuck waiting for their food while everyone else takes off for the next stop. Venues may choose to offer free food in order to get riders to spend more time at their stop. In many cases they can turn to their own suppliers to donate product which they can then offer to you. In return, you help promote their stop and possibly the company that donated the product.
Many dealerships will offer to host a continental breakfast and offer bottles of water for riders to take with them on the ride – in exchange for being the starting point.
"We love being a starting point for rides and will usually offer a light breakfast, coffee, and water for riders," commented Kari Cannady, Dealer Principal at Arsenal Harley-Davidson, Waterford MI (www.ArsenalHarley.com)
I strongly believe that every stop should contribute something to support a charity ride coming through, but that contribution needs to be practical in terms of the return they receive business wise. You cannot expect businesses to simply donate of themselves because of the worthiness of your cause. Some will, but it is not always practical to run a business that way – especially when you consider how many people ask this of them. Don't dismay though; the key to getting venues and other sponsors to support your event is to build a clear marketing plan. Capitalize on the promotional value of your event and offer sponsors the opportunity to share in the exposure you will generate. This is a win-win for everyone. You are creating real business value for sponsors and promoting your event at the same time.
It's also worth noting that "bringing riders to the ride" is a solid contribution. A dealership or bar might commit to actively promoting the ride and possibly guaranteeing to bring at least a certain number of riders to the table. For instance, a Harley dealership might offer to sponsor their HOG Chapter members – or maybe the first 50 riders that pre-register at the dealership for the ride. This allows them to support their HOG members or simply get more traffic through their door as they support your ride and the cause it supports.
The real challenge of orchestrating a successful Poker Run is creating a positive relationship between the multitude of parties that you may find yourself working with as you plan and execute your event. Even on the most basic poker run, planning may involve: starting and ending destination venues, a charity organization and all of their volunteers / supporters, sponsors, riders, stops along the way (more businesses and organizations – and all of their people), law enforcement, multiple municipalities, media, local riding clubs that wish to participate, and the list can go on. A large part of your success depends upon your ability to balance the needs of everyone involved and making them all happy!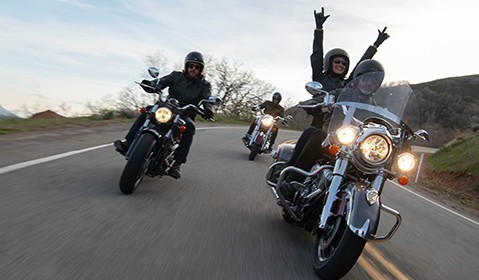 Good Luck!
NEXT UP: POKER RUN 101: PART 3 SPONSORSHIPS
Find it in next month's edition of Reasons To Ride or check out our Blogs at ReasonsToRide.com
The Reasons To Ride Crew has been helping promote and organize rides for more than 20 years – and hosting online registration for the past 4 years. Along the way, we'd like to think we've picked up a few ideas and pointers from people far smarter than us – and maybe figured out a few things ourselves as well. For more information on marketing or planning your event – email: Info@ReasonsToRide.com