ZEPPE'S BIKE SHOW 8th YEAR!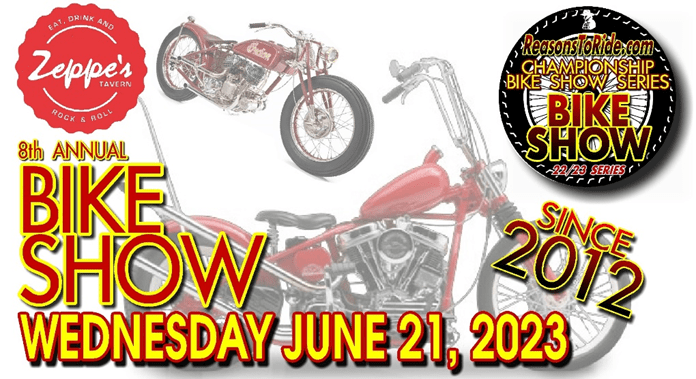 Zeppe's Tavern, Newbury Ohio – Wednesday, June 21st   
RtR OHIO returns to Zeppe's for our 11th year of hosting Bike Night events at this cool spot known for a great patio with an outdoor stage that rocks all summer long. This will be the 8th Edition of the Zeppe's Bike Show and everyone of them has been a success with unique bikes and great folks. There's always a great mix of bikes – all makes a models, mix of vintage and cool customs. You just never know what you're going to see – but you can bet that a Brother or Sister rode it in… even if you haven't met them yet!